My favorite gifts for young kids and baby showers (and really most other gift giving occasions, if I'm being honest) are books. The classics, to be sure, but I also try to rustle up some new titles that I think the recipient is unlikely to receive from any other quarter.
My First Science Textbooks are chemistry storybooks for the very young, written by a chemistry teacher with his two-year-old daughter in mind.
I love love love this.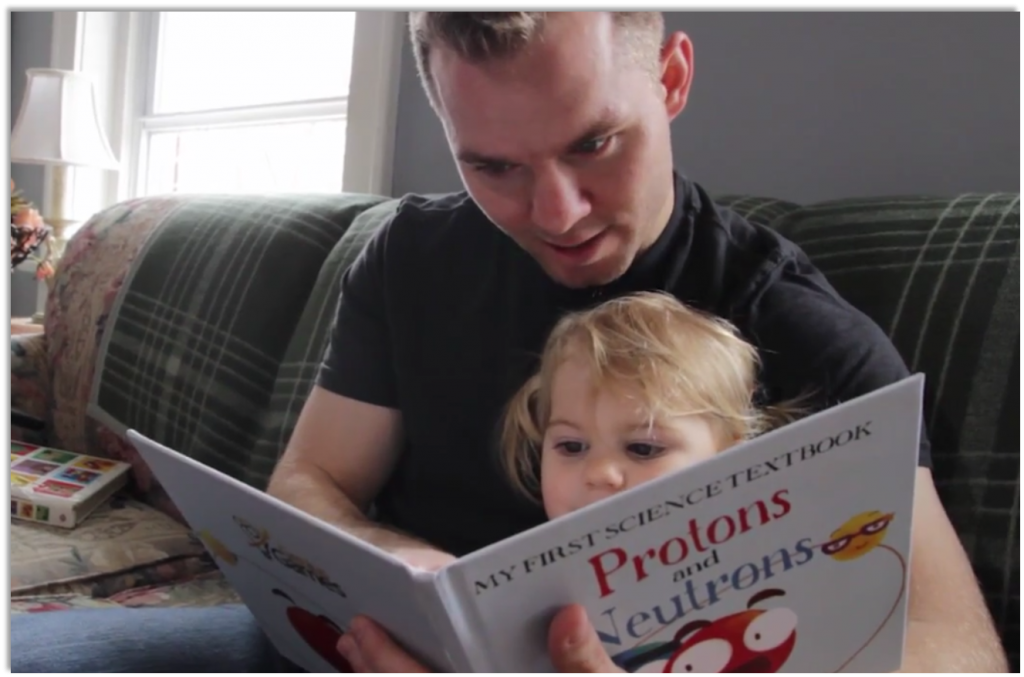 Book I: Protons and Neutrons
Book II: Electrons
Book III: The Atom
My First Chemistry Textbooks are hardcover children's books, each with 32 or more full color paper pages. Our goal is to add a few additional workbook pages at the end of the books so adults and kids can play, interact and discuss the content covered throughout the books.
This is at the Kickstarter stage at the moment, but it fully funded within 8 hours! The initial fundraising goal was $4500 and they're close to $100,000 now. Which is AMAZING.
For $35, you can reserve one copy each of the three books in the series plus access to the E-book versions. For $36 you get them in board book form.
For $65, you get one each in hardback form and one each in board book form. Think of it as the "grow with me" edition.
For $100, you get FOUR board book copies of each title plus access to the E-book versions, so you can donate to your classroom or library AND give away copies at your next baby shower or little kid birthday.
There are other donation levels available, those are just my favorites.
Check it out and reserve your copies now! Estimated delivery is October 2016.
read more