**This post contains affiliate links and I will be compensated if you make a purchase after clicking on my links.
Have you heard about the zPump Fusion running shoes yet? The Reebok zPump Fusion fits to your foot like no other shoe before it. There's a push-button built into the shoe and when you press or "pump" it, technology within the shoe inflates around the contours of your foot. Custom fit and cushioning; no sliding around.
The technology is a lightweight and seamless fabric called the "fusion sleeve" that fuses an air-filled cage to your foot. When you're ready to take them off, you just push a little button next to the pump and it releases the air. Pretty cool, eh?
I like this one in coral (generally speaking, I'm not into brights but coral is universally flattering!).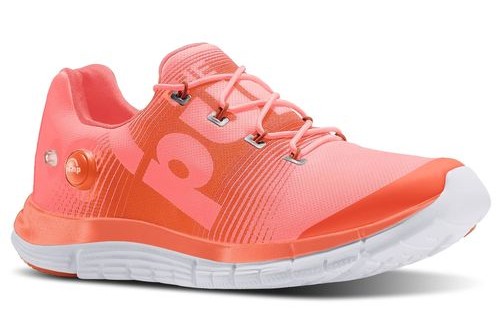 Keep in mind, the best shoe for you is the one that best fits your foot. But that fit can change from day to day during your training cycle, or even over the course of the day (tip: this is why you should always try on shoes at the end of the day, to accommodate your biggest size). With the zPump Fusion you'll always be locked in and good to go.
Today and tomorrow (March 31st and April 1st), you'll get free 2-day shipping on Reebok.com, no code needed. Just select "2 day shipping" at checkout.
(Another tip: start at Ebates.com and you'll get an additional 5% back on your Reebok purchase. ALWAYS check Ebates to see if you can get cash back when you shop online.)
read more