There's something so thrilling about signing up for an event that last year you just weren't ready for.
In 2012 I (through my job at FitFluential) worked with the Men's Health team on a Twitter chat promoting their urban obstacle course race series, the Urbanathlon. I thought it sounded like SO MUCH FUN when I was researching for the chat, but was pretty sure I couldn't handle the 9.5-11 mile distance separating the awesome obstacles. At that time, they offered a relay option for teams of three, but I didn't know two other people that would run it with me.
How times have changed! In two years I've made lots of friends who'd be willing to trek to NYC and take on the urban playground. And the Urbanathlon now offers a new sprint distance in addition to their classic distance.
I'm thinking you can guess what happens next.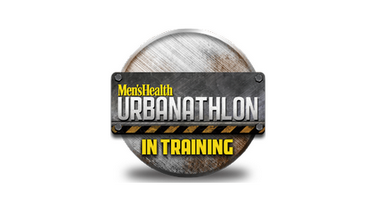 Yep.
As part of a FitFluential campaign (have I mentioned lately that I love my job?) Kelly and I, in our normal "I'm not really an athlete, I just play one on the internet" fashion are headed to Citi Field on October 25th to hurdle barricades and taxicabs, run lots of stadium stairs and climb over buses in the Men's Health Urbanathlon. They're providing me with a comped registration so I was left with no excuses 🙂
We're going to nudge our running friends who don't really OCR and our CrossFit Riverfront boxmates who don't really run to join us, and you should too! The obstacles look challenging but easily doable (no monkeybars, WOOT WOOT since I still can't really do them) and the sprint distance is totally manageable.
So here's the 411 on the Urbanathlon:
3 dates, 3 cities: 10/18 Soldier Field in Chicago, 10/25 Citi Field in NYC, 11/23 AT&T Park in San Francisco
Classic distance is 10-12 miles, 14 obstacles; sprint is 3-5 miles, 7 obstacles. NYC is 4.5 miles.
Women are welcome! Participants must be ages 18 and up though.
Post race festival features DJ sets, food and drink, and tons of swag from sponsors to demo, sample and take home.
Save 20% off registration with code FIT.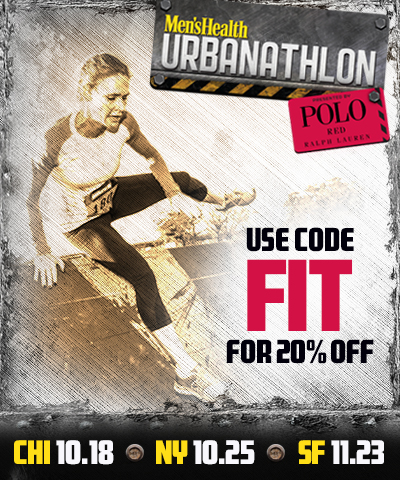 Signing up for lots of scary things this October… I have at least 2 more to tell you about. What are you up to?
read more